CoA Annexation
Friends and neighbors of Eastland Heights,
A Call to Annex Eastland Heights to City of Atlanta.
3 Key Benefits-
• Reduced Property Taxes
• Increased Home Values
• Access to Better City Services/Schools
A similar case a few streets away: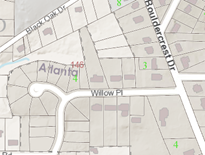 Willow Place SE off Bouldercrest was Annexed in 2019 by the 60% Measure. They noticed the below effects to their properties

All saw a reduction in property taxes and increase in property values. Average tax decrease 17%, average property value increase 11% (Homestead Exemptions Transfer Fully)
https://dekalbgis.maps.arcgis.com/apps/webappviewer/index.html?id=f241af753f414cdfa31c1fdef0924584&find *source Dekalb Property Viewer
The process is simple-

Under Georgia Law – O.C.G.A. 36-36-31 – a contiguous area abutting to the city of Atlanta may be annexed by 60% of landowners and voters signing a petition.

The city even has a simple website that provides great detail how to do this.
https://www.atlantaga.gov/government/departments/city-planning/office-of-zoning-development/annexation-information
If you would like lower taxes, increased property values, and access to better city services all you need to do is call or text Nick & Kristen Jackson at (404) 666-2560 or pledge to sign the petition here, it's that easy. As of this letter 11 other households have signed the petition. We humbly ask if you are interested in signing the petition to contact Nick & Kristen within 2 weeks of reviewing this information.

This is an example from the City of Atlanta's site for tax assessments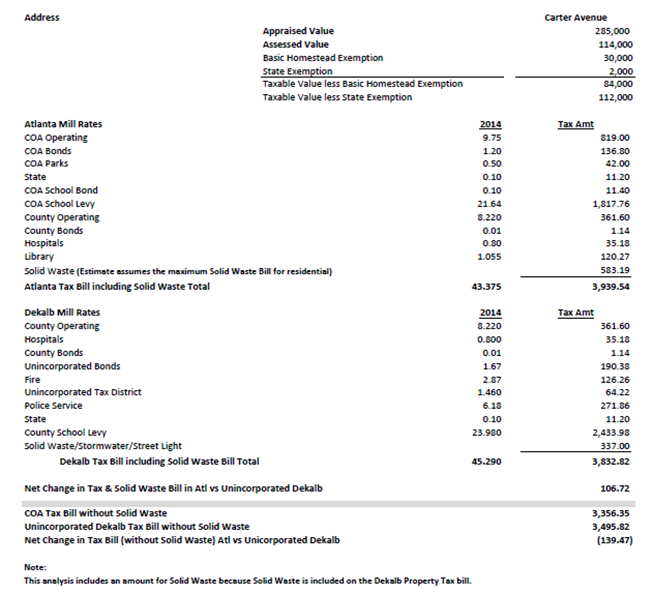 As you can see the city even advertises for a reduction in property taxes vs Unincorporated Dekalb
The City of Atlanta has a balanced budget and has not had a property tax increase in 7 years!

Other helpful benefits
Department of Watershed Management has several programs in place to help low-income and elderly customers pay their water bill. Senior citizens who meet the income qualifications can receive a 30% discount.
Storm Water Management
Voting Rights
Emergency Services